Hathras gang rape: look at post mortem report, the petition in Supreme Court too, know the latest UPDATE of the case
Hathras gang rape case -> The incident of gang rape, then death, and forced funeral by the police in Hathras, Uttar Pradesh, is not yet over. In the midst of outrage over the matter, the Uttar Pradesh government has set up an SIT, which will submit the report of the entire case within seven days. Also read -> Now buying a house and land all over India can be cheap
Now look at the post mortem report
About two weeks ago, four people gang-raped a 19-year-old Dalit girl in a village in Hathras. After which he was brought to the hospital in Delhi a few days ago, where he died. Now the police are waiting for the post-mortem report, which will reveal how horrific the situation was. The cause of death, many questions related to rape will be found from this report.
UP government constitutes SIT
Hathras gang rape case -> Serious questions have been raised across the country over the manner in which the dead body was kept forcibly burnt after the gang rape and the death of the UP police. The state government is on the target of everyone, meanwhile, the state Chief Minister Yogi Adityanath has formed a three-member SIT, which will submit the report in seven days.
Apart from this, the UP CM talked to the victim's father, giving financial assistance of Rs 25 lakh to the family, a case in the fast track court, and gave confidence of a government job to one member.
The case reached the Supreme Court
There is anger across the country about the incident of Hathras and now this issue has reached the Supreme Court of the country. A petition has been filed urging that action should be taken on the behavior of the police, in this case, forced funeral. Along with this, demand has been made to get the case out of UP and a CBI inquiry. However, when this petition will be heard, it is also not clear. Also, read -> the central government issued Unlock 5 Guidelines
Opposition attack on UP government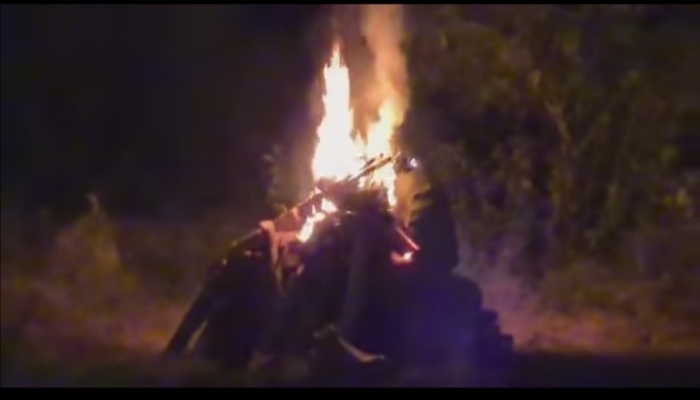 Hathras gang rape case –> After the Hathras incident, the opposition is the aggressor, everyone from the Congress to the SP-BSP is targeting the state government. Congress General Secretary Priyanka Gandhi Vadra has demanded the resignation of UP CM Yogi Adityanath. Meanwhile, speculations are being made that Priyanka Gandhi can visit Hathras today and meet family members. In such a situation, the political ruckus on this issue may be intensified.